In the world of electric motors, the stator and rotor play pivotal roles, acting as the heart and soul of these machines. These components have traditionally been joined using methods like welding, soldering, or mechanical fastening. However, these conventional techniques often come with their own set of challenges, from inefficiencies to wear and tear. Enter the benefits of adhesive bonding—a modern solution that promises to revolutionize the way we think about motor assembly.
This post delves into the myriad advantages of this innovative approach, contrasting it with older methods and highlighting its significance in today's rapidly evolving technological landscape.
The Rise of Glue Bonding in Electric Motors
Historically, the electric motor industry heavily relied on mechanical fastening methods. Over time, however, as challenges mounted and inefficiencies became evident, a shift began. Gradually, adhesive bonding started to gain traction, offering a more streamlined and efficient alternative.
This transition wasn't just a random change; it was fueled by significant technological advancements in motor design and manufacturing. Innovations in adhesive formulations and application techniques played a crucial role in this evolution.
Today, thanks to these breakthroughs, glue bonding stands at the forefront of electric motor assembly, heralding a new era of efficiency and precision.
Key Advantages of Glue Bonding for Stator And Rotor
Electric motor adhesives are intrinsic to the structure of electric motors since they are an effective way of securing magnets, shafts, rotors, and housings together. What's more, they achieve this without the need for mechanical fixings which increase motor size, weight, and noise. The following are its advantages: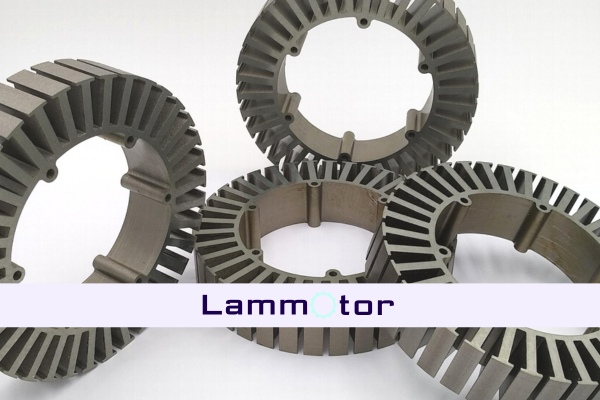 Weight Reduction: One of the standout benefits of adhesive bonding is the significant weight reduction it offers. By eliminating the need for bulky mechanical fasteners, motors become lighter. This weight reduction directly translates to enhanced overall efficiency, allowing motors to operate more smoothly and consume less energy.
Stress Distribution: Traditional fastening methods often result in uneven stress distribution, leading to potential weak points. Adhesive bonding, on the other hand, ensures an even distribution of stresses across the bond area. This uniformity prevents localized pressure points, ensuring the motor components remain intact and function optimally.
Improved Fatigue Resistance: Motors are subjected to continuous operations, making fatigue resistance crucial. Adhesive bonding enhances the durability and lifespan of motors by providing a bond that can withstand repetitive stress. This means motors can run longer without the risk of premature wear or breakdown.
High Bond Strength: The strength of the bond is paramount in motor assembly. Adhesive bonding offers robust adhesion to a wide range of substrates, whether they're similar metals or dissimilar materials. This versatility ensures a secure bond, regardless of the components being joined.
Corrosion Prevention: Environmental factors, especially moisture, can be detrimental to motor components. Adhesive bonding acts as a protective barrier, shielding the bonded areas from potential corrosion. This protection ensures the longevity of the motor and reduces maintenance needs.
Cost Efficiency: In the long run, adhesive bonding proves to be a cost-effective solution. Not only does it reduce the need for expensive mechanical fasteners, but the automation of the bonding process also cuts down on labor costs. This efficiency results in significant savings in the manufacturing process.
Aesthetic Improvement: Beyond the functional benefits, adhesive bonding offers a visual advantage. Motors assembled with adhesive bonding have a cleaner, more streamlined appearance. Gone are the visible fasteners and weld marks, replaced by a sleek and modern design that's as pleasing to the eye as it is efficient in function.
Applications Industry of Glue Bonding Stator And Rotor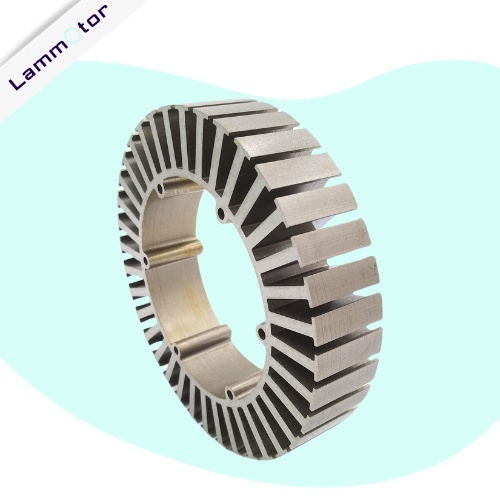 The glue bonding of stator and rotor has emerged as a pivotal technology in the automotive sector, particularly in the realm of hybrid car drives and new energy vehicles. This bonding method offers enhanced efficiency, durability, and precision, making it a preferred choice for manufacturers aiming to optimize performance and reduce energy consumption.
As the global push towards sustainable transportation intensifies, the demand for reliable and efficient bonding solutions for electric motors has surged. The glue bonding technique not only ensures a robust connection between the stator and rotor but also contributes to the overall longevity and reliability of the vehicle's drive system.
Selecting the Right Electric Motor Adhesive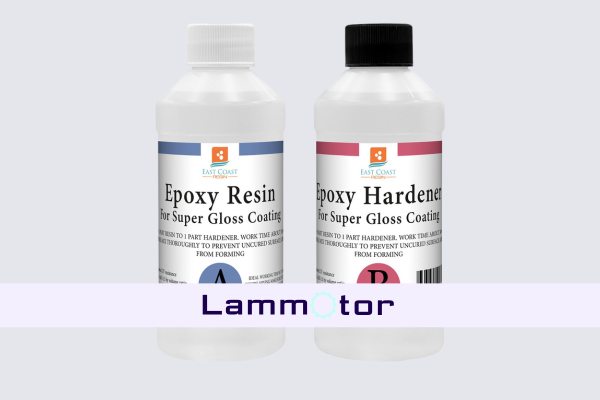 Choosing the appropriate adhesive for electric motor applications is paramount. Key factors to consider include temperature resistance, ensuring the bond remains intact under varying thermal conditions, and chemical resistance, safeguarding against potential corrosive agents. Additionally, the bond strength is vital, guaranteeing a durable and lasting connection. Lastly, the curing time can influence production speed and efficiency.
There's a myriad of adhesives available, each with its unique properties. One-component epoxy resins offer simplicity with no mixing required, while two-component epoxy resins provide enhanced performance attributes. Metal adhesives, specifically designed for bonding metallic components, ensure a robust and resilient bond, ideal for high-stress applications.
FAQs
Why is glue bonding preferred over traditional methods for electric motors?
Glue bonding offers a seamless and efficient connection, eliminating the need for bulky mechanical fasteners. This results in weight reduction, even stress distribution, and a cleaner design, making it a superior choice over traditional methods like welding or bolting.
How does adhesive bonding enhance the efficiency of electric motors?
By ensuring a firm and even bond, adhesive bonding reduces air gaps and optimizes magnetic properties. This leads to reduced energy losses, ensuring the motor operates at its peak efficiency.
Are there any limitations to using glue bonding in electric motors?
While glue bonding offers numerous advantages, it's essential to select the right adhesive for the specific application. Factors like temperature fluctuations and chemical exposure can influence adhesive performance if not appropriately considered.
How does glue bonding contribute to the longevity of electric motors?
Glue bonding provides a protective barrier, shielding motor components from environmental factors like moisture and corrosion. This protection, combined with the even stress distribution, ensures motors have a longer operational lifespan.
Which type of adhesive is best suited for high-temperature applications in electric motors?
For high-temperature applications, two-component epoxy resins are often preferred. These adhesives can withstand elevated temperatures without compromising bond strength, ensuring the motor's durability and performance.
Conclusion
The benefits of glue bonding have undeniably reshaped the landscape of the modern electric motor industry. By offering a combination of efficiency, durability, and aesthetic appeal, adhesive bonding stands as a testament to innovation and progress.
As we look toward the future, it's exciting to envision the potential advancements and innovations that lie ahead in adhesive bonding techniques. The journey of integrating adhesives into motor assembly has only just begun, and the horizon promises even more transformative changes, further solidifying the pivotal role of glue bonding in the realm of electric motors.