Stamping Dies For Motor Core Lamination
We specialize in creating custom stamping dies that can meet the needs of our customers. Our precision engineering techniques allow us to produce highly accurate stamping molds perfect for motor lamination projects.
We are proud to announce that we have our mold research and development team, from design to production to follow-up maintenance. Our R&D team consists of experienced design engineers, tool makers, and technicians with many years of experience in the mold industry. With their expertise, we can help bring your ideas from concept into reality.
Our Stamping Dies Manufacturing Capabilities
We specialize in designing and manufacturing custom-made stamping dies for motor core lamination. Our experienced team can provide consultation and advice on your tooling needs. We use advanced CAD/CAM software to ensure accuracy in designing and manufacturing our motor core stamping molds. Therefore, we can stamp motor laminations for many industries.
Our dies manufacturing capabilities include CNC machining, EDM, wire EDM, and surface grinding. Our stamping molds are designed with precision, meticulous engineering, and high-quality materials to ensure long-lasting quality.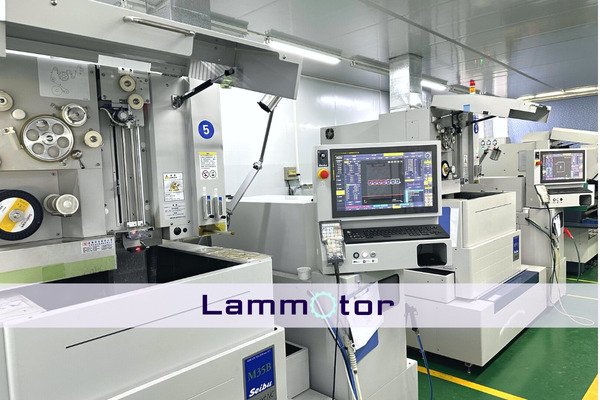 wire EDM cutting
Wire EDM cutting is a process that uses an electrical current to cut small, intricate parts from metal. It can create stamping dies for motor core lamination stack, offering high precision and accuracy and producing parts with tight tolerances and complex geometries.
We use a slow wire EDM cutting machine for plate parts, punch and die. The dimensional tolerance is 0.002mm to ensure the die performance does not change when the parts are exchanged.
CNC milling and grinding
We specialize in the production of high-precision stamping dies for motor core lamination. Our CNC milling capabilities allow us to produce intricate and detailed parts with tight tolerances.
We process the lock pin, the punch and die groove, and the punch's central hole by PG grinding. The surface of each part will be smoother and wear-resistant. Dimensional tolerances will be less than 0.002 mm, improving blade accuracy and stability. As a result, the mold life will be longer.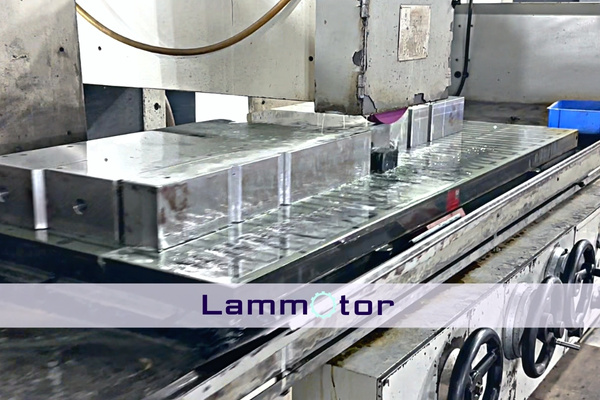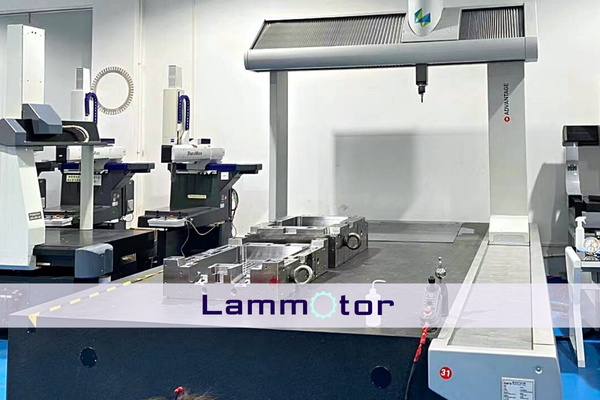 Comprehensive Testing Services
quality control
Our stamping dies are precision-made to the highest quality standards, utilizing the latest technology.
We will inspect stamping dies using CMM to ensure that the finished die meets exact tolerances for accuracy and durability. This process ensures that the motor core stamping die produces consistent and accurate die profiles every time they are used. And we also can maintain stamping dies.
Our specialized dies are designed to produce high-quality motor core lamination, including progressive and compound dies.
Materials used in stamping molds
Stamping molds are precision tools used in metal forming. We design and manufacture lamination stamping dies at our facility in China.
Our experienced team of engineers and technicians use state-of-the-art technology to create a wide range of dies for lamination processes. Every die we manufacture meets stringent quality standards.

We generally use tool steel and alloys steel, such as H11 and H13. It has outstanding resistance to thermal fatigue cracking and can be hardened up to 54 HRC without losing its hardness after cooling or heating cycles. This makes it ideal for producing complex shapes with precision.
OUR SERVICES
Our Advantages for motor lamination stamping dies
We have a wide range of advantages for motor lamination stamping dies.
high quality
We are committed to providing our customers with quality motor lamination stamping dies. Our team of experienced engineers and machinists uses only the highest quality materials, ensuring that our die can withstand heavy usage for many years.
Maintenance and repair
We are responsible for the maintenance and repair of all production molds. Our stamping dies are designed with high accuracy and detail, giving them a professional finish. This ensures that the part created is accurate and precise, regardless of its size or shape.
customize molds
We have a good selection of stamping dies for motor core lamination, including single-slot punching, compound punching, and high-speed punching corresponding molds.
competitive prices
We offer competitive prices for our stamping dies, making them an affordable option for any motor core lamination project. We will meet customer requirements during the mold design process.
Electric Motor Lamination Stamping Dies FAQs
A stamping die is a metal tool used for pressing and shaping materials. It's typically used in mass production due to the cost-effectiveness of the process.
Stamping dies are essential for the production of motor core lamination. They are designed to be precise and durable, making them suitable for the production of complex shapes quickly and efficiently.
Stamping dies are typically made of high-grade steel, such as H13 or S7.

The material used will depend on the complexity of the stamping die and the application, with high-hardness steels being best for intricate designs and shapes.

Carbide can create a sharper edge for applications requiring higher production rates and more durability.

In addition, precision ground tool steel and tool steel alloys can be used for added strength.
The tolerance requirements for motor lamination stamping dies will depend on the size and shape of the stamped part.
Generally, tolerances may range from +/- 0.001″ to +/- 0.010″.
High-quality steel should be used and machined to strict specifications to ensure accuracy.
With proper care and maintenance, our good-quality die can last up to 10 million cycles without significant deterioration in performance.
It is also important to remember that the stamping process must be done correctly to achieve the desired precision and accuracy levels.
Need Stamping Services For Stator And Rotor Lamination?
We offer reliable stamping services to help you complete your project with precision and utmost quality. With us, you can rest assured that your project will be handled responsibly and completed within the allotted timeframe and budget.