Laser Cut Electric Motor Lamination Manufacturer In China
As a reliable laser cutting lamination manufacturer in china, we specialize in manufacturing intricate parts for motors, such as stator and rotor lamination. We know the importance of quality. That's why we ensure every stator core that leaves our factory is of the highest possible quality. We have over ten years in this field and a team of experienced professionals dedicated to prototyping motor laminations. We know you will be happy with what we provide, as will your customers!
Laser Cutting Capabilities for Motor Core Lamination
Our laser cutting capabilities for motor core lamination are top-of-the-line. Our cutting technology can quickly and effectively cut electric motor laminations with a high degree of quality that can be applied to any application – from automotive to industrial applications.
We also strive for quick turnaround times, meaning you won't have to wait long for your project to be completed. Before leaving our facility, we will ensure that your components meet all industry standards.
Different Laser Cut Laminations
We can prototype motor core laminations that meet the highest quality standards with tight tolerances and excellent surface finishes by laser cutting. This process also ensures greater consistency over traditional methods such as die-cutting or hand-finishing. And we can customize different laser-cut laminations.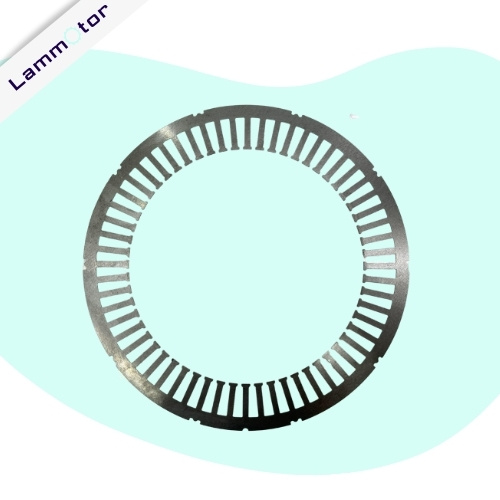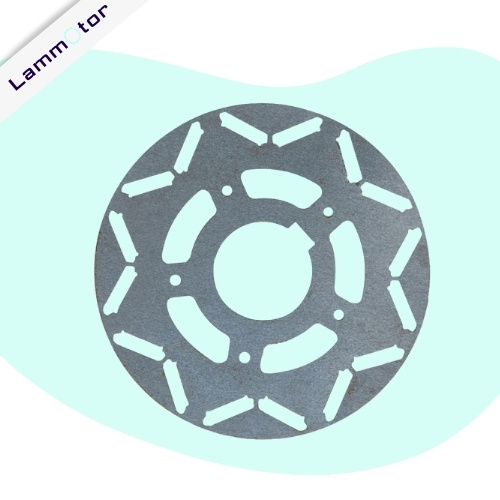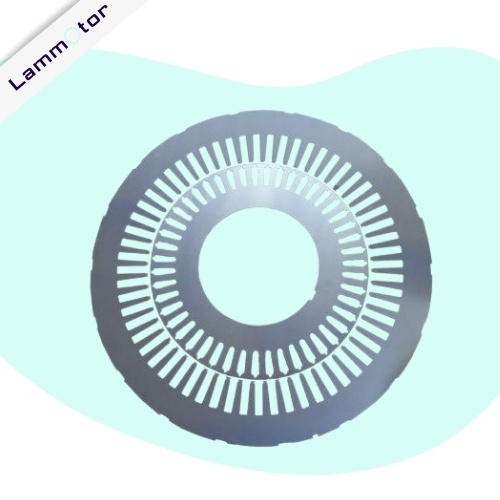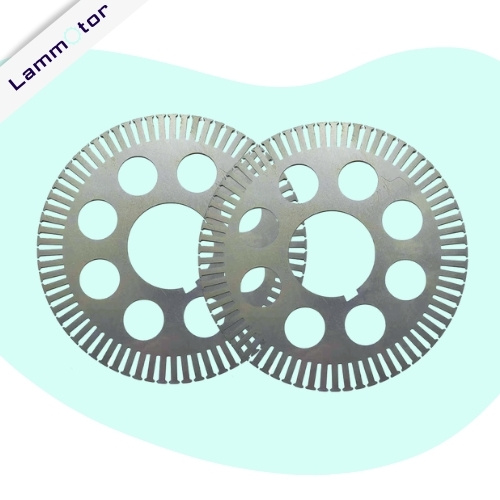 Comprehensive Testing Services
Quality Promise
Quality control is taken seriously. Our production process begins with selecting the right materials with proper specifications that meet our quality standards. We then use state-of-the-art equipment and processes to ensure accuracy and consistency.
Additionally, we have an in-house quality control department that performs thorough inspections at every production stage. The team also performs regular tests to measure the performance of our motor core laminations against industry standards.
Finally, all finished motor core laminations are tested before being shipped to guarantee the highest level of quality. We take pride in delivering excellent products that exceed customer expectations and stand the test of time.
OUR SERVICES
why choose us for electric motor lamination?
We can provide custom solutions for any lamination needs. Besides standard motor stator and rotor lamination, we can also produce customized laminations.
high quality materials
We use high-quality metal alloys for maximum durability and performance. This allows our clients to rely on a lamination solution that will perform consistently and last for years.
quality control
We employ a rigorous inspection process to ensure top quality. Our in-house quality team ensures high standards are met. We can accurately produce parts that meet customer specifications.
fast turnaround
We offer fast turnaround times and competitive pricing on our progressive stamping services. We strive to deliver excellent customer service every time, no matter the size of the order or job description.
Laser cutting Motor lamination FAQs
Motor laminations have become a vital component of many industries. These include automotive, aerospace, power generation, transmission, construction, consumer goods manufacturing, and more.
Automotive applications primarily use them in alternators and starter motors.
In the aerospace industry, they are suitable for engines, while power generation and transmission utilize them for wind turbines and synchronous electric machines.
In consumer goods, motor laminations are suitable for electric tools such as drills and saws, while construction applications use them in elevators.
Motor laminations have become a key part of many industrial processes due to their ability to provide increased efficiency with cost-effective solutions.
Laser cutting for motor core laminations provides many benefits over traditional cutting methods.
First, it offers an extremely precise and accurate level of cutting, allowing us to achieve intricate details and tight tolerances.
Second, It also reduces the amount of material waste produced, as laser cutters can cut around shapes and curves without leaving excess material behind.
Furthermore, since the laser cutter does not use any physical contact with the material, it causes no deformation or damage to the cut part. This makes laser cutting ideal for thin materials such as motor core laminations.
Additionally, lasers are fast and efficient, able to complete large production runs with minimal setup time required quickly.
In conclusion, laser cutting is an excellent choice for motor core lamination projects due to its accuracy, efficiency, and time savings.
Wire EDM and laser cutting are two different methods of motor core lamination.
Laser cutting is a thermal process in which the laser beam melts the material, creating a smooth and accurate cut. It is ideal for materials with uniform properties, such as metals, plastics, and composites.
On the other hand, wire EDM utilizes electricity to cut the material using a fine wire moving at high speed. This method is ideal for more intricate designs as it can easily produce intricate shapes with tight tolerances and sharp edges.
The main advantage of laser cutting over wire EDM is its higher speed and lower cost. In contrast, the main advantage of wire EDM over laser cutting is its ability to produce complex shapes with higher accuracy.
Motor laminations are created by using electrical steel laminations.
Silicon Steel, also known as electrical steel, is steel with silicon added to it.
Adding silicon to steel increases its electrical resistance, improves the ability of magnetic fields to penetrate it, and reduces the steel's hysteresis loss.
Need to laser cut electric motor lamination?
We are a professional electric motor lamination China manufacturer which can laser cut and manufacture motor laminations. We also provide prototype motor lamination services. Contact us for electric motor laminations.